Agboola Adeniji: The Diamond Jubilee Of An Infectious Philanthropist
An Accountant At Variance
That Gabriel Agboola Adeniji, the Principal Accountant of Agboola Adeniji and Company turned 60 years old (The Diamond Age) on Thursday, November 25, 2021, is not the news that this story is set out to break. Of course, it's no news anymore.
That the Fellow of the Institute of Chartered Accountants of Nigeria (ICAN) is a meek, very hardly-provoked God-fearing Christian is of the royal family of Odo-Owa town in Oke-Ero Local Government Area of Kwara State is no news.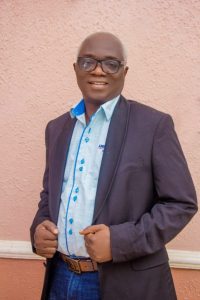 That Agboola, the tireless work jack is a devoted family man by all definitions is also no news.
That GAA, as fondly called by friends and associates, is a highly functional and well-respected member; in fact, a one-time President of the Rotary Club of Agege is no news anymore.
That Agboola is a product of divine grace from the humblest background is no breaking news.
That God has enabled the University of Ilorin-trained Business Administrator to climb the ladder of success through the dungeon of obscurity to the palace of the limelight is not yet the news.
Hmm! Testimonies, as told by acquaintances of the childhood of Agboola, all agree that his disposition to money vis-a-vis caring and giving is vastly at variance with that of other average thorough-bred accountants who are generally known for their 'akagomistic' hold of money whether at the interpersonal or corporate level. Yes. That is the intro to the news about Agboola Adeniji.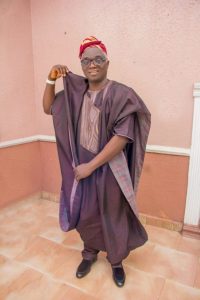 So, the news is that professionally, GAA is a chartered accountant of repute and a tested auditor of high esteem but a jinx-breaking philanthropist of elephant measure. He gives passionately, yet dispassionate in his charity because he sets no bounds when it comes to rendering a helping hand to the genuinely needy ones that come across him from time to time at the moment of grim. Agboola, on occasions, has had to borrow just to help those in dire financial need around him. This spectacular mien that he exudes has brushed the 'regular accountant' off him. Yes, this is the news about Agboola Adeniji.
By this God-given gift of giving devoid of misgiving bestowed on him, GAA has been able to: refocus the wayward, rekindle hope for the hopeless, brightened life for the orphaned and even find jobs for the jobless. This is no flattery. It is a statement of fact. Agboola is simply made of a large heart.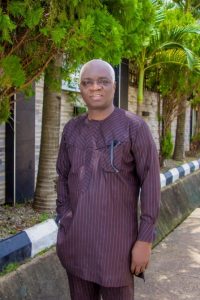 Through hard work that is apparently watered by God, this prince has weathered the storm to rise from the status of nobody to the stardom of somebody.
In spite of all this, Rotarian Gabriel Agboola Adeniji has exuded spectacular humility. No wonder he keeps enjoying the unquenching favour and blessing of God according to Psalm 138 v 6, "Though the Lord is exalted, he cares for the humble, but he keeps his distance from the proud."
May your flight keep soaring without crashing.